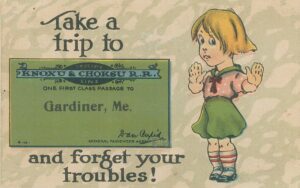 School is out; the weather's warm; it's time to hit the road, explore old (and new!) favorite places, and share your adventures and travels with friends and family.  Long before Instagram, Facebook, and Snapchat, postcards were the way to drop a line and keep folks up to date.  We have a wonderful collection of Gardiner-themed postcards in our Community Archives Room.  Many of them depict scenes around town, but there are also quite a few that were more generic, novelty cards into which Anytown, USA, could be inserted — and Gardiner was not to be left out of the fun!
Here are some classics that recently entered our collection — Enjoy!  At just over 100 years old, these range from about 1900-1915.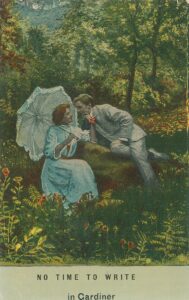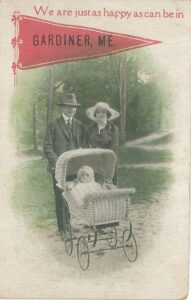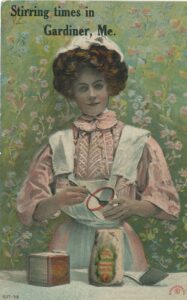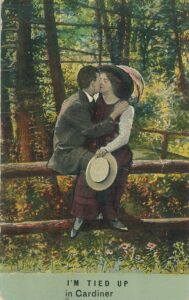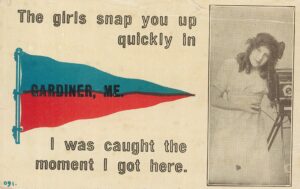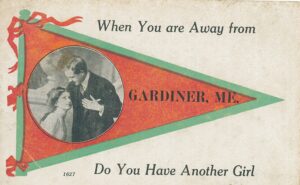 And don't forget,
If you're in search of a happy home, come to Gardiner, Me., this is a classy spot!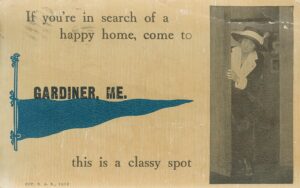 Happy Summer, everyone!!!