* DISCLAIMER: THIS BLOG DOES NOT PROVIDE MEDICAL ADVICE. *
* The information (including but not limited to, text, graphics, images, and other material) contained on this blog are for informational purposes only. No material on this blog is intended to be a substitute for professional medical advice, diagnosis or treatment. Always seek the advice of your physician or other qualified health care provider with any questions you may have regarding a medical condition or treatment and before undertaking a new health care regimen, and never disregard professional medical advice or delay in seeking it because of something you have read on this blog. *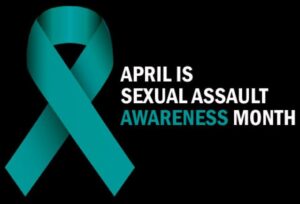 What is sexual violence?
Sexual violence refers to sexual activity when consent in not obtained or not freely given. The term sexual violence can refer to any violence, physical or psychological, carried out through sexual means or by targeting a person's sexuality, gender identity, or gender expression. Sexual violence impacts every community and affects people of all races, religions, cultures, sexual orientations, socioeconomic and age groups.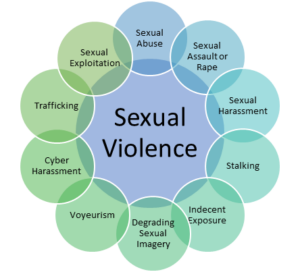 Sexual Violence Statistics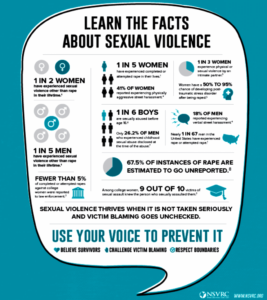 Sexual Violence Myths & Facts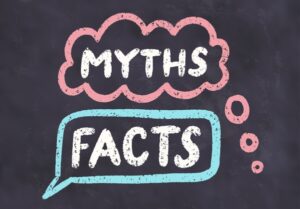 There is a lot of information (and misinformation) that circulates about sexual violence and the people affected by it. The following myths are common and can impact survivors of assault or abuse, as well as the behavior and effectiveness of friends, family, medical, social service and law enforcement personnel. This will help clarify some of the most common myths.
Myth: Sexual Assaults are not that common.
Fact: There is an average of 433,648 victims ages 12 or older of rape and sexual assault each year in the U.S. This means 1 sexual assault occurs every 73 seconds.
Myth: Only women are victims of sexual assault/Men cannot be sexually assaulted.
Fact: A victim of sexual assault can be of any age, race, class, gender, or sexual orientation. According to RAINN (The Rape, Abuse, & Incest National Network), one in ten victims of sexual assault is male, and three percent of American men are victims of rape or attempted rape.
Myth: Most sexual assaults are committed by strangers.
Fact: Most sexual assaults and rapes (8 out of 10 in fact) are committed by someone the victim knows, or is acquainted with. Only about 19.5% of sexual assaults/rapes are committed by someone completely unknown to the victim.
Myth: A person cannot be sexually assaulted by their partner or spouse.
Fact: Sexual assault can be committed within any type of relationship, including in marriage, in dating relationships, or by friends, acquaintances or co-workers.
Myth: Sexual assaults most often occur in deserted areas like garages, stairwells, or wooded areas. 
Fact: The majority of assaults occur in places ordinarily thought to be safe, such as homes, cars and offices. 55% of rape or sexual assault victimizations occur at or near the victim's home, and 12% occur at or near the home of a friend, relative, or acquaintance.
Myth: If a person is aroused s/he is assaulted, then it is not really sexual assault.
Fact: Arousal and/or an Orgasm does not mean that someone "enjoyed" the sex, or that they wanted it. Arousal and/or an Orgasm can be a natural biological reaction that someone can't control; it does not mean that forced or coerced sexual activity was consensual and often this is used to silence the survivor.
Myth: If a victim of sexual assault does not scream or fight or has no injury, it could not have been a sexual assault.
Fact: Submission is not consent; lack of a "no" does not mean "yes".  There are many reasons why it may not be "safe" or possible for someone to physically resist or fight back. – Many survivors experience something called tonic immobility or a "freeze response" during an assault where they physically cannot move or speak.
Myth: It's only considered "forced" when there is some form of violence.
Fact: Force is: blackmail, emotional coercion, manipulation, threats, intimidation, the use of alcohol and drugs, the use or display of a weapon, physical battery or assault, immobilization or restriction and any combination thereof.
Myth: People that have been sexually assaulted will be hysterical and crying.
Fact: Survivors of sexual assault elicit a range of emotional, physical, and mental reactions to the trauma of being sexually assaulted, including not having any reaction at all. Each victim will respond differently.
Myth: Sexual assault is caused by lust or uncontrollable sexual urges and the need for sexual gratification
Fact: While some offenders do seek sexual gratification from the act, sexual gratification is most often not a primary motivation for a rape offender. Power, control, and anger are more likely to be the primary motivators.
Myth: Sexual assault is provoked by the victim's wearing revealing clothing, behaving provocatively, or drinking/using drugs.
Fact: Sexual assault is NEVER the victim's fault, and has nothing to do with their actions, behaviors, or by the way they dress. Sexual assault is a violent attack on an individual, not a spontaneous crime of sexual passion.  No one "asks" for or caused their assailant to commit a crime against them.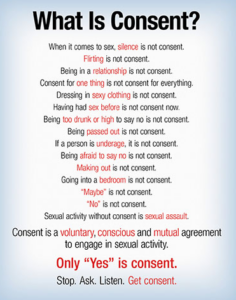 Myth: People who commit same-sex sexual assault must be homosexual.
Fact: Sexual assault is about power and control and happens regardless of sexual orientation. Forcing sexual acts is one tactic an offender can use to dominate, humiliate, and exert power over another person regardless of that person's gender. It can occur in same-sex and heterosexual relationships and victims of sexual assault can be any gender. In one study, 98% of men who raped boys reported that they were heterosexual.
Myth: Being sexually assaulted by someone of the same gender can make a person gay or lesbian.
Fact: The assault is typically not based on the sexual preferences of the victim or rapist, and therefore does not necessarily change the victim's sexual orientation.
Myth: People with disabilities are at low risk for sexual assault.
Fact: People with disabilities are victims of sexual assault twice as much as people without disabilities.
Myth: Sex workers cannot be raped because they are selling sex.
Fact: Sex workers have the right to give and withhold consent to any sexual activity, and therefore, can be assaulted or raped just like anyone else.
Myth: A lot of victims lie about being raped or give false reports.
Fact: The incidence of "false reporting" is estimated at 2-6%. Reporting a sexual assault is not easy, and most sexual assaults are not reported. The false report rate is no greater than the false report rate for any other felony.
Myth: Getting help is expensive for survivors of assault.
Fact: Services such as counseling and advocacy are offered for free or at a low cost by sexual assault service providers.
Myth: There is nothing we can do to prevent sexual violence.
Fact: There are many ways you can help prevent sexual violence including intervening as a bystander to protect someone who may be at risk.
FACT: It is

NEVER

the victim's fault.
 What to do if you've been sexually assaulted
If you've been sexually assaulted, you may have many mixed emotions. You may also ask yourself many questions. All reactions are valid.
 Steps to take after a sexual assault.
After a rape/sexual assault, it's hard to know how to react. You may be physically hurt, emotionally drained, or unsure what to do next. You may be considering working with the criminal justice system, but are unsure of where to start. Here are some steps you can take…
Address your immediate safety. Get to a safe place/Call 911 or other local emergency personnel.
Call someone. No matter how late it is, you should not be alone. Call a trusted family member or friend. You can also contact an advocate from a local crisis center. (You'll find a list of hotlines/helplines below.)
Consider your medical options – Remember, the choice to seek medical treatment is yours alone. Many survivors may be reluctant to pursue medical attention in the immediate wake of a sexual assault. It is ultimately up to you to decide what to do in accordance with your own physical, psychological and emotional needs. Please keep in mind that you do NOT have to report what happened to the police to receive medical attention.
Although the choice is yours, it's recommended that you seek medical attention from a private doctor, clinic, or hospital emergency room for treatment of any injuries (including internal injuries of which you may be unaware), as well as preventative medication for pregnancy and sexually transmitted infections.
Consider getting a sexual assault examination or "rape kit." This preserves potential DNA evidence. If you decide that you do want to proceed with official charges, this evidence will be invaluable.
If the assault occurred within the past 120 hours (5 days), you can receive a Sexual Assault Forensic Exam, also known as a 'rape kit.' During the exam, a Sexual Assault Nurse Examiner (SANE) will collect patient history and information about the crime that occurred, and collect physical evidence, including photographs of injuries.
Try not to not shower, bathe, eat, drink, smoke, change clothes, or use the restroom if at all possible. This is important to preserve evidence. If possible do not change your clothes, if you already changed, put your clothes in a clean paper bag (not plastic bag) and bring those clothes with you to the hospital.
You don't have to decide right away if you're going to talk with the police about what happened or press charges against the person who assaulted you. If you choose not to report to police right away, the evidence collected during the exam will be kept in an anonymous rape kit, which is called an Anonymous Report or Jane Doe Report. The evidence collected will be stored for one year, to give you time to decide whether you want to report the crime.
Find mental health support. A sexual assault service provider or your local crisis center can connect you with professionals skilled in this area of support.
Figure out your next steps: A sexual assault service provider can help answer any questions you may have. They can also connect you with resources you may need, including legal options.
Remember, the sexual assault was

not your fault

and you are

not alone

.
 Where to go for help:
If you or someone you know has experienced sexual abuse, you don't have to go through it alone. The websites and hotlines listed below can help!
 HOTLINES
National Sexual Assault Hotline: National hotline, operated by RAINN, that serves people affected by sexual violence. It automatically routes the caller to their nearest sexual assault service provider. The hotline operates 24/7.
Hotline number: 1-800-656-4673
National Street Harassment Hotline: Created by Stop Street Harassment, Defend Yourself, and operated by RAINN, the National Street Harassment Hotline is a resource for those affected by gender-based street harassment.
Hotline number: 1.855.897.5910
National Sexual Violence Resource Center: NSCRV provide supportive services to victims of sexual assault: mental health support, advocacy, accompaniment during medical exams and law enforcement interviews, education, follow-up services, and referrals to other resources.
Hotline Number: 1-877-739-3895
Maine Coalition Against Sexual Assault Helpline: MECASA is organized to end sexual violence and to support high-quality sexual violence prevention & response in Maine communities.
Helpline number: 1-800-871-7741
Maine Statewide Crisis Hotline: This is a 24-hour crisis hotline where callers can speak with a trained crisis clinician who can connect them with the closet crisis center.
Hotline number: 1-888-568-1112
National Domestic Violence Hotline: NDVH's advocates are there to listen without judgement. They are there to help you begin to address what's going on in your relationship. Their services are always free and available 24/7.
Hotline number: 1-800-799-7233
National Teen Dating Abuse Helpline: The NTDAH's peer advocates are reachable by phone, text and online chat 24 hours a day, 7 days a week.
Hotline number: 1.866.331.9474
Text: LOVEIS to 22522
Chat Live: https://www.loveisrespect.org/
ONLINE RESOURCES
After Silence: On this Web site, you will find a support group, message board, and chat room for survivors of rape, sexual assault, and sexual abuse.
http://www.aftersilence.org/index.php
The National Center for Victims of Crime: The mission of the National Center for Victims of Crime is to forge a national commitment to help victims of crime rebuild their lives. They are dedicated to serving individuals, families, and communities harmed by crime.
National Sexual Violence Resource Center: This site offers a wide variety of information relating to sexual violence (including a large legal resource library) for survivors, friends & family, and advocates & educators.
The Dru Sjodin National Sex Offender Public Website:  The NSOPW is an unprecedented public safety resource that provides the public with access to sex offender data nationwide. Users can search the state, territorial and tribal sex offender registries all in one place.
Victim Connect Resource Center: The VCRC website is a place where victims can learn about their rights and options confidentially and compassionately. Victims can find information and connect with resources, craft their next steps, and access referrals.
Sexual Assault Resource Guide: Healthline covers a wide range of information including what is sexual assault, what is consent, what is force, how to make a police report, how to find medical care, how to get legal support, how to find mental health support, and more.
 References/Source Information:
National Sexual Violence Resource Center